Simon Faulkner
BSocSc (Psychology & Addiction), MCouns.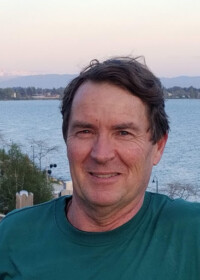 The Rhythm2Recovery team is led by Simon Faulkner, a leading practitioner in the design and delivery of evidence based interventions utilising rhythm to assist with social and emotional learning and recovery from trauma. He has been closely involved in research into the benefits of drumming and authored over a dozen, peer reviewed, journal articles.
Simon has worked with a broad range of people dealing with a diverse range of challenging issues and designed a wide number of programs for different populations. These include young people 'at risk', people dealing with drug and alcohol addiction, mental health challenges and developmental disorders such as those on the autism spectrum, as well as for parents, and corporate employees.
Simon is well known for his work with the Drug & Alcohol prevention service 'The Holyoake Institute' where he conceived, designed and delivered the multi-award winning DRUMBEAT intervention and its extension, the computer game DRUMBEAT Quest — used by health and education services in countries across the world. Since leaving Holyoake, Simon has worked to broaden the R2R model and increase the diversity of its application.
Simon has extensive experience working cross culturally and has delivered therapeutic interventions and training programs to Aboriginal and Torres Strait Islander communities across Australia as well as 1st Nations communities in both the USA and Canada. Simon has also worked closely with trauma services supporting refugee populations from a wide range of backgrounds.
Contact Simon at simon@rhythm2recovery.com Simon's Bibliography
Bek Wermut
BA (Music & Psychology), Grad Dip Music Therapy
R2R Training Australia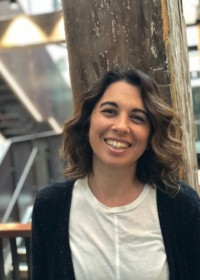 Bek Wermut is a Registered Music Therapist. She has primarily worked in mental health and substance use disorder treatment, although she has done work with a variety of music therapy populations. Bek has trained extensively in rhythm and drum-circle facilitation, and while she draws on a number of music therapy techniques and plays a range of musical instruments, her main focus and passion is in rhythm-based music therapy.
Bek has designed and facilitated music therapy and rhythm-based programs for a number of mental health facilities. As well as facilitating music therapist and staff training programs in therapeutic rhythm facilitation for organisations and tertiary institutions. She completed her DRUMBEAT training in 2006 and Rhythm2Recovery training in 2016 and has been utilising this approach in her work ever since.
Contact Bek at bek@rhythmosis.com.au
Michelle Scheutjens
R2R Promotion & Events Manager, Australia & New Zealand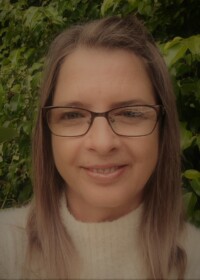 Michelle is an experienced marketing and events manager and has been in the industry of promoting and coordinating educational workshops for over 20 years and in the administration field for 30 years.  Michelle is passionate about promoting and organising Rhythm2Recovery events and contributing to the difference they make in our communities.
Summer Lall
MT-BC
R2R Training USA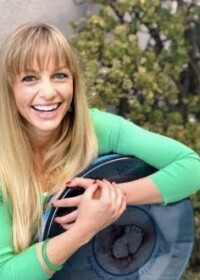 Summer, MT-BC is a Board Certified Music Therapist and obtained her Music Therapy degree from Berklee College of Music in 2008. Summer is the founder of CradleSong Birthing and Rhythm & Truth Music Therapy, specializing in working with adolescents. Summer is the U.S. representative for the Rhythm2Recovery therapeutic drumming program and is also a HeartMath Certified Trainer and Sound Birthing Fellow. Summer has practiced music therapy in schools, shelters, daycares, foster camps, yoga studios, correctional facilities, group homes, treatment centers, hospice and hospitals. In addition to her broad local outreach, music has taken her to over 20 countries around the globe. When she is not practicing music therapy, Summer is writing, recording or performing with her band PWR CPL, hoping to inspire positive change through music however she can.Contact Summer at summerjasminelall@gmail.com
Rebecca Rylands
BMus, PGDip Tchg, MCouns (Hons) MACA.
R2R Training Australia & New Zealand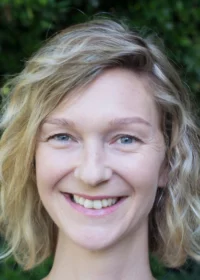 Rebecca is an experienced counsellor, holding Level 4 clinical registration with the Australian Counselling Association and a master of counselling degree. She has worked in education settings for 10 years, with 6 of those years working as a Guidance Counsellor in schools. Over this time Rebecca has developed an in-depth knowledge of social and emotional issues. Rebecca works with children, teenagers, and adults, including couples and families, and has been integrating rhythm based approaches into her work for over a decade.
Contact Rebecca at https://www.rebeccarylandscounselling.com.au/
Leah Hofer
BTR
R2R Training Canada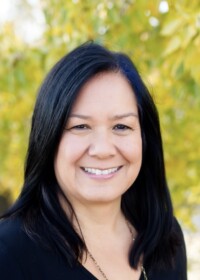 Leah Hofer embodies healing rhythms for connection, reflection and igniting positive change. Leah has worked in a specialized educational setting within the Calgary Board of Education for over 27 years. With a background in Recreation Therapy, Leah's passion is designing and facilitating innovative, trauma-informed programs for youth experiencing mental health challenges, adversity and complex family systems.
Drumming is an integral part of Leah's heart and wheelhouse. Training with Rhythm2Recovery has amplified the existing framework and foundation of the drum therapy program Leah designed and consistently delivers at her school.
Leah, and her business partner, have recently launched 'Livin' in Rhythm Therapeutic Drum Circles' to create safe spaces for stress relief, acquisition of skills, and uninhibited joyful expression.
Contact Leah at leah.livininrhythm@gmail.com
Pau Gimeno
BMus, MMT, MSC
R2R Training Spain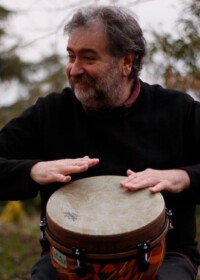 Pau Gimeno is a Professor at Barcelona University.
He has been working as a music teacher at various schools and as a music therapist for 15 years in the Psychiatric Rehabilitation Units of the Sant Joan de Déu Health Park. In this context, his interest focuses on the contributions that music therapy can make as an instrument to the concept of Recovery. Another of his interests is the application of music therapy in suicide prevention. He is currently a member of the Board of the Catalan Association of Music Therapy